Stock Analysis
Details

Published: 19 October 2018
International Business Machines (NYSE:) just showed investors the one thing they didn't want to see from a technology company in the middle of a turnaround: shrinking sales.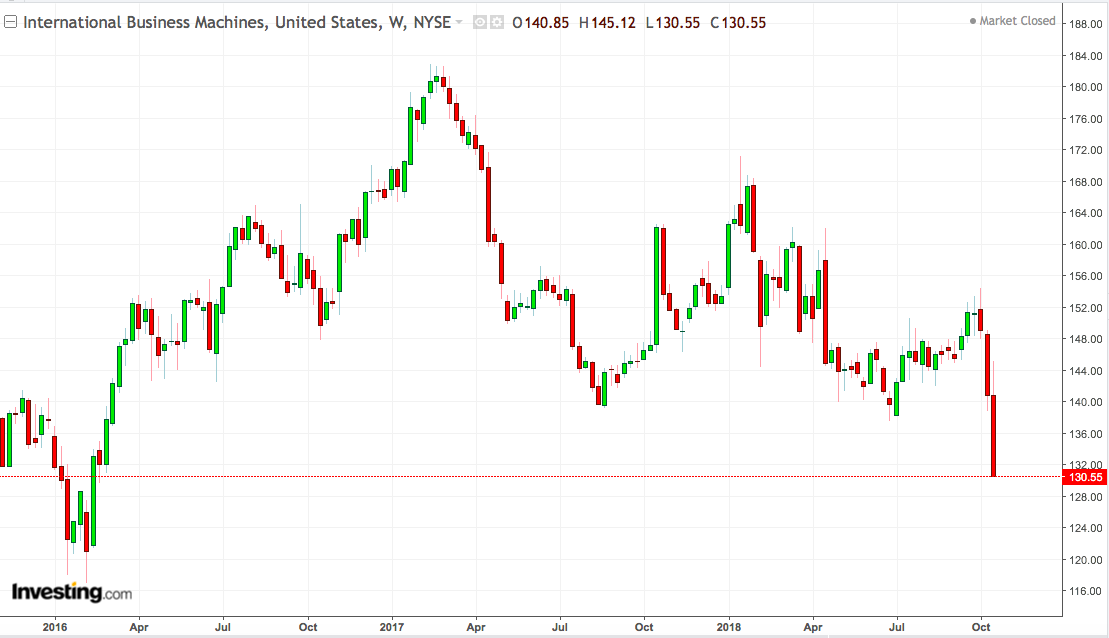 Before IBM reported its on Tuesday, expectations were that the Big Blue had arrested a six-year decline in its sales and that its new growth engine—cloud computing, artificial intelligence, and network security—was strong enough to keep that momentum going.
But the third quarter numbers told a different story. IBM is...
Author:Investing.com